The Chanote title deed or Nor Sor Si Jor title deed in Thailand is the title deed of chose for foreigners in Thailand as it has the same rights as at home in the West. There are a number of other title deeds in Thailand however one should not invest in any property in property that does not have a Chanote title deed. Below are the basics about the Chanote title deed or Nor Sor Si Jor.
Nor Sor Si Jor (Chanote)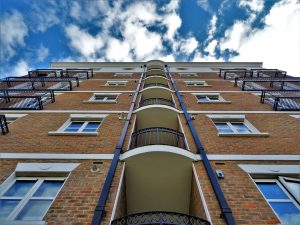 The Chanote title deed gives you full ownership and possession rights over the property. You should however still do a title deed search as there might still be a usufruct, mortgage bond, superficies or other legal form of encumberment registered over the property including a servitude. There are normally no limits to this however the title deed should still be investigated as the Chanote might have been limited by the government where they had a land reform project.
As an example a few years ago the Thai government gave land away with a Chanote however these properties could not be sold for a period of ten years. The Chanote's in Thailand are accurately surveyed and they have also been GPS plotted in relation to the Thai national survey grid. The Chanote property has also been marked by unique numbered marker posts which have been set in the ground to demarcate the area.
One problem that does show in Thailand from time to time is fraud when it comes to property and Chanote's. A good example of this was in 2006 when there are only 150,000 Chanote title deeds available in Samui but there was a total of 200,000 title deeds in circulation. Irregularities do occur and you will be best advised to speak to a property lawyer in Thailand to do a proper title deed search to avoid this problem.
Very important is that Thailand also has a Western version of squatter rights. If a squatter has lived on the land for more than 10 years they can apply to the Land Office to be the owners of the land. This is covered in the Civil and Commercial Code of Thailand:
Section 1382. Where a person has, for an uninterrupted period of ten years in case of an immovable, or five years in case of a movable, peacefully and openly possessed a property belonging to another, with the intention to be its owner, he acquires the ownership of it.
It is always best to have an attorney check into the property you are going to buy as these are problems which might create problems later. Doing a property Due Diligence report on the property will avoid these problems such as those who may or may not have squatter rights. This will lead to litigation later as you will need to move the occupants from the land or house which you have bought. Best to speak to a property lawyer in Thailand for advice as well as assistance.
Do it today!
Incoming search terms: